In our humble Iowa there is an impressive number of entrepreneurs, freelancers, and volunteers who live their life in the pursuit of health and wellness of body, mind, and spirit. Whether they do so through yoga, meditation, massage therapy, writing, art, even nutrition and diet, chiropractic, and personal fitness, these individuals regard so highly this positive lifestyle that they are compelled to share it with our community. To celebrate their dedication to a higher purpose, Spirit-Hands issues an #HonoraryHighFive and recognizes their passion and efforts here.
Here's to wholeness, wellness, and strength in community. Thank you, all! Mitakuye Oyasin.
---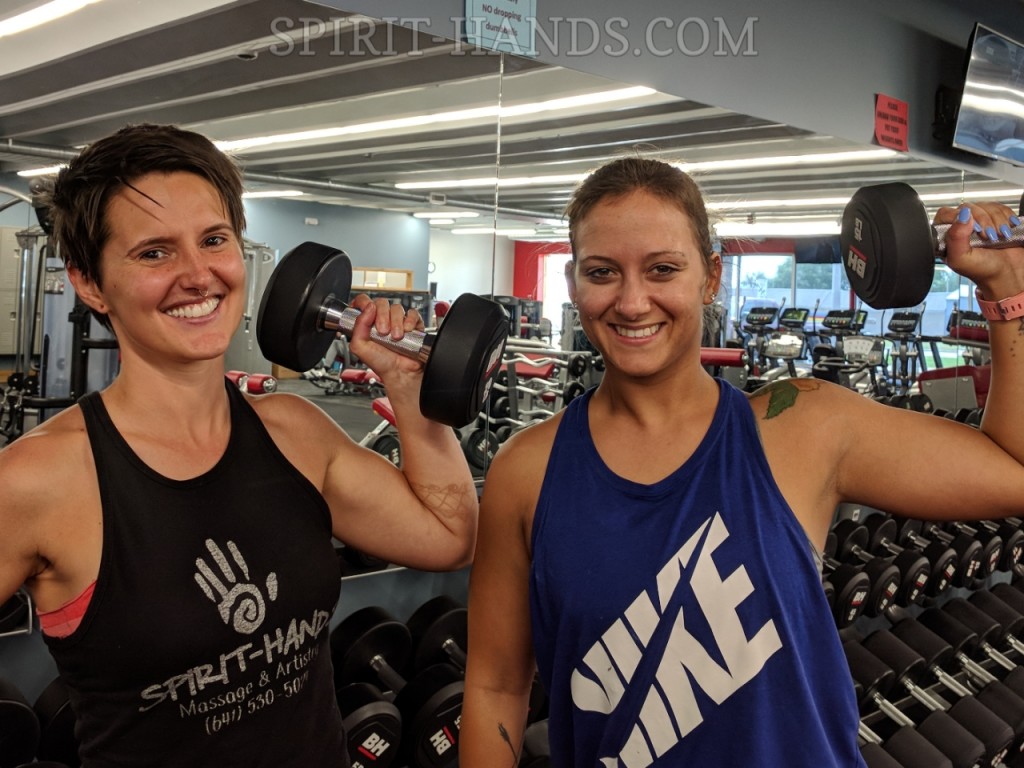 July 29, 2018: I'm still pumped from my first session today with Danielle Verhoef, a personal trainer for N.I.P. Fitness in Mason City and Clear Lake. With her passion for fitness and nutrition, and a genuine heart to support others striving for self-actualization, Verhoef has earned an #HonoraryHighFive from Spirit-Hands.
For some, the gym can be intimidating and overwhelming, not to mention how very sensitive a subject body image and food can be, but Verhoef proves herself a down-to-earth woman as she shared rather candidly her own dietary obstacles and fitness aspirations with me. But truly it was her predilection for laughter and fun that was most wonderfully disarming and reassuring. While we worked-out together, Verhoef was wise in regimenting a sequence that would be not only challenging, but also attainable and satisfying, because, as she conveyed to me, she doesn't feel accomplished unless you do. And despite my own weight-lifting savvy, she had a good eye for minute adjustments to body mechanics that ensured the most effectiveness and safety, something she regards highly.
Off the clock, Verhoef pursues CrossFit training and has her sights set on becoming an Herbalife distributor, to bring her personal and professional practice to another level. For her, learning and a sense of fulfillment are valuable factors in creating a life of healthfulness and wholeness, an enthusiasm for which she craves to share.
With her flexible schedule and easy contact through Facebook, there's no reason to put off your own health goals any longer.
---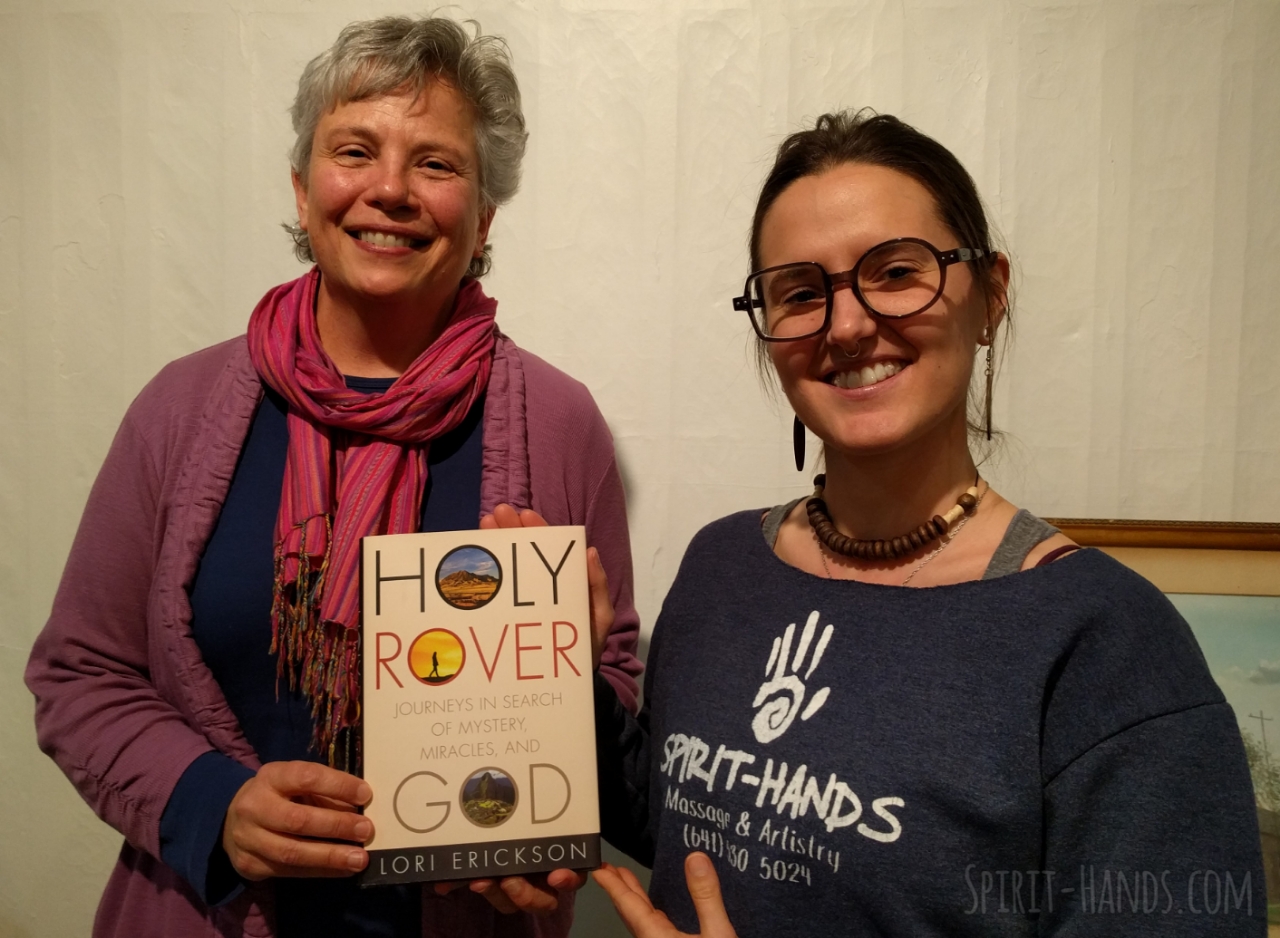 April 7, 2018: I caught the author of "The Holy Rover" Lori Erickson on book tour at the First Congregational UCC in Mason City. As a world traveler, writer, Episcopal Deacon, and sacred Healing Touch practitioner, Erickson has devoted herself to intellectual and spiritual pursuits that put her in service to others, and earned herself an #HonoraryHighFive from Spirit-Hands.
Coming from a small dairy farm in the conservative Lutheran town of Decorah, it was a bold move indeed for Erickson to branch out across cultural and religious barriers alike in the pursuit of her own path, and doubly so in sharing this experience and wisdom publicly. When I inquired of her decision to open up on matters as personal as spirituality, she spoke of weighing vulnerability and fears of misunderstandings against an irrefutable need to marry her passions into one and having the support of loved ones. Erickson possesses what I call the "Geronimo attitude," the why-the-hell-not mentality of defying your fears and going with your gut instinct when you believe in something bigger than yourself, or having more to gain than you have to lose. I'm holding in my hands the product of a courageous Iowan's quest for a divine connection with herself, a higher power, and humanity. But you'll have to read it for yourself…
Be sure to visit Erickson's site and connect on Facebook.
---