Effective Touch Relaxation
An array of massage techniques including Swedish, Deep Tissue, and assisted stretching are applied for joint stiffness, muscle soreness, anxiety or depression, headaches, insomnia, and Fibromyalgia. Not advised during cold/flu, nor applicable to varicose veins, flared-up skin conditions, open cuts or abrasions.
30 minutes, $40
60 minutes, $60
90 minutes, $85
---
Lymphatic Drainage
Benefiting mild edema, fluid retention, or sinus congestion, Manual Lymph pumping is gentle, unimposing hand placements to encourage proper flow of the body's natural immune system. Please reconsider if you have pitting edema, severe asthma, an organ transplant, or are currently taking immune suppressant medication.
60 minutes, $60
90 minutes, $85
---
Hot Stone Massage
Conventional massage manipulations are enhanced by smooth, heated basalt stones, the weight and warmth of which release stiff muscles and joints, and encourages fresh circulation. Not recommended if you are pregnant or have inflammation, rheumatoid arthritis, multiple sclerosis, or a history of blood clots.
80 minutes, $95
---
Raindrop Technique
Application of essential oils and the Tibetan Vita-Flex technique to the soles of the feet and the spinal column. This is not so much a massage as few physical manipulations are incorporated and done so only to assist in oil penetration or electrical stimulation; it's mostly the grade A therapeutic affects of the oils working their antimicrobial, antiseptic, anti-fungal, antioxidant, anti-inflammatory goodness. Please reconsider if you have hyper sensitive skin/nose, or are currently pregnant.
60 minutes, $75
---
Chakra Stone Massage
Much like Hot Stone Massage, Chakra Stone relies on palm-sized, polished rocks over the torso and extremities. However, instead of basalt rocks, this transcendental modality employs semiprecious gemstones specific to each individual Chakra as the session progresses from the red Root up to the indigo Crown, relaxing the physical body while at the same time reinforcing the metaphysical one.
80 minutes, $95
---
Prenatal
Side-lying massage to alleviate low back and hip discomfort, and sciatica pain-management associated with pregnancy. Deep pressure and aggressive techniques are contraindicated. OBGYN's permission is best.
60 minutes, $60
90 minutes, $85
---
Hand or Foot Reflexology
Following the ancient Chinese system of meridians, Reflexology addresses specific points throughout the hands and feet that directly correlate with areas of the body which, when stimulated, promote self-correction and health. Several times have I utilized this uncanny technique to relieve headaches or digestive constipation.
30 minutes, $45
---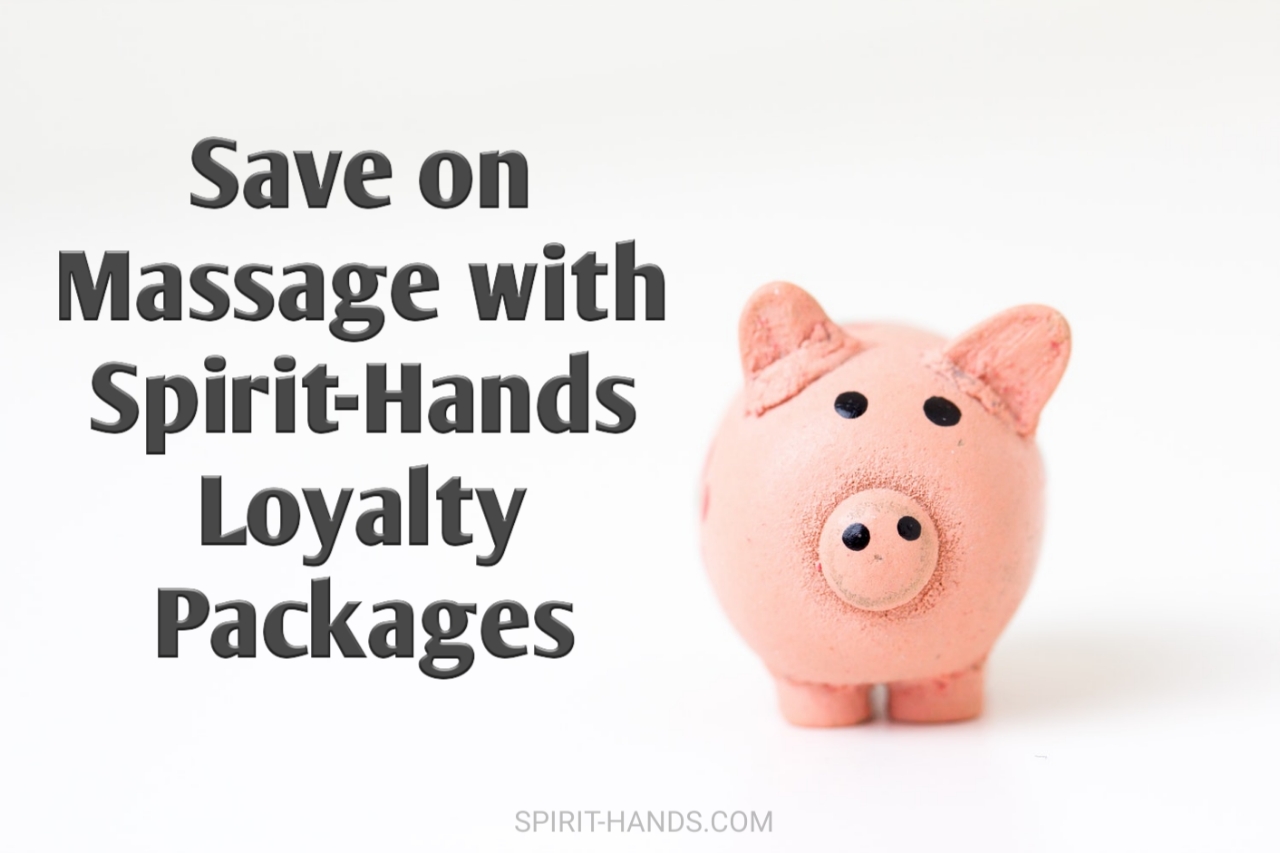 2 sessions = 5% off [One Hours $114 ($57 each, saves $6), Half Hours $76 ($38 each, saves $4)]
3 sessions = 10% off [One Hours $162 ($54 each, saves $18), Half Hours $108 ($36 each, saves $12)]
4 sessions = 15% off [One Hours $204 ($51 each, saves $36), Half Hours $136 ($34 each, saves $24)]
*Rules and restrictions apply. The investment of packages is not subject to other promotions, specials, or discounts. All sales are final; adjustments and changes cannot be made, nor refunded. Previous sessions cannot be credited. Single services cannot be divided into multiple sessions of shorter duration; quantity is explicitly listed at time of purchase. Invested packages are recorded on certificates, which are the sole responsibility of the purchaser and must be presented at time of redemption or session will be charged at regular price. In accordance with Iowa State law and the Federal CARD Act (effective July 1, 2014), any marked gift certificates, gift cards, and investment packages after a five year period are under the presumption of abandonment and are considered expired. Any balance remaining after the five year period will not be honored by the issuer. Spirit-Hands is not liable for lost or stolen certificates.*
---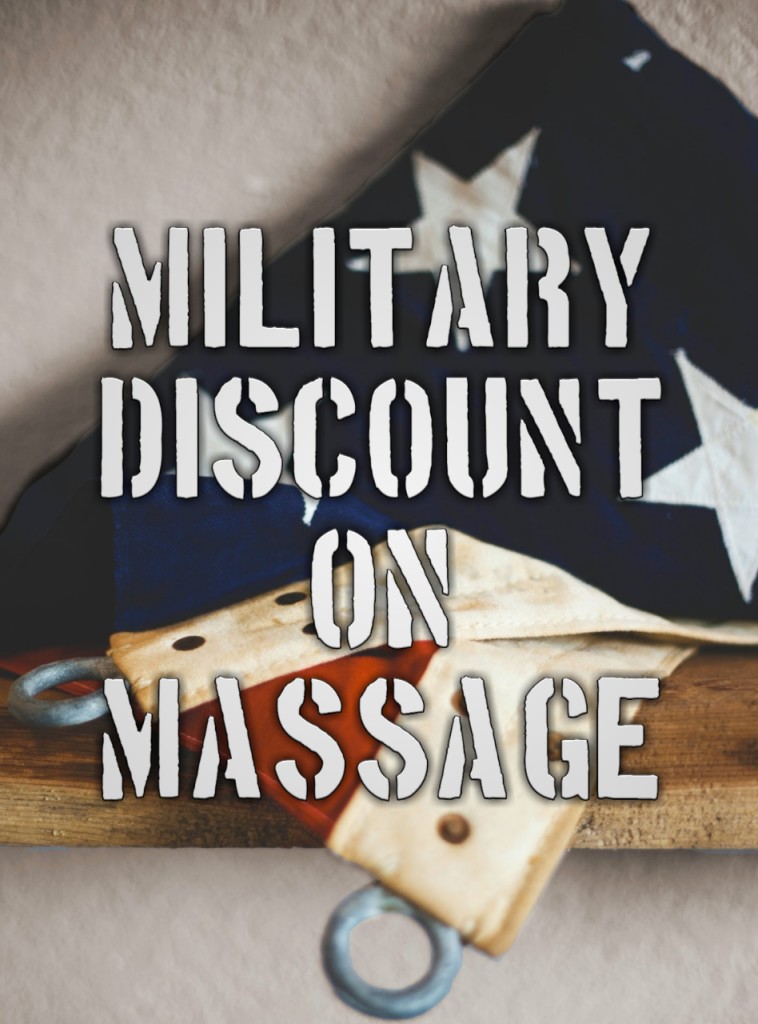 Honoring our troops, Spirit-Hands offers a special Military Discount of 10% on massage services all year round. You've served our country, now let Spirit-Hands serve you!
*Honors active, reserve, veteran and retired personnel of U.S. DoD. Please present proper identification at time of redemption. Military discount may be applied to personal loyalty packages investment, but is not applicable to the purchase of gift certificates, nor can it be compounded with other promotions, specials or offers.*
---